It's almost as if Arsenal deliberately tries to help its most threatening Premier League rivals. Arsene Wenger has once again mishandled his best players' contracts in a way that could soon benefit the two frontrunners for this year's League title, in one bungling move changing the prospects of three of the biggest clubs in England.
Reshaping Three Teams
Alexis Sanchez is now being linked to Manchester City while Mesut Ozil eyes up Manchester United, as the two stars play out the last year of their contracts at the Emirates. And we have been here before.
Wenger somehow managed to sell Robin Van Persie to Manchester United and Cesc Fabregas to Chelsea a few years back, allowing each of them to win the league with their new clubs and history may be about to repeat itself.
Sanchez has looked frustrated since the day he arrived at the London club and his anger at the club's mismanagement of players and poor performances went too far last year.
After a number of average results, the Chilean forward was seen throwing a strop on the touchline after being substituted. A recent video showed Wenger shaking hands with players at training but avoiding Sanchez and it looks as though the end is near. Arsenal fans probably don't mind him leaving but the bad news is that Manchester City looks the likeliest of teams to snap him up with rumours suggesting that a £20m January sale is on the cards rather than losing him for free in the summer.
If Sanchez does join City in the midseason transfer window then Wenger may yet again have to take the blame for where the title ends up. In truth, City probably doesn't need the ex-Barcelona man but few managers would turn their back on gaining another player who can win you games with moments of brilliance and add 10 goals to your season's goal tally. My guess is that he would play a regular role on the left of midfield for City but I doubt he would be the first name on the team sheet as he is at Arsenal. It would make the Blues look, on paper, capable of winning every competition they're in.
Not Again!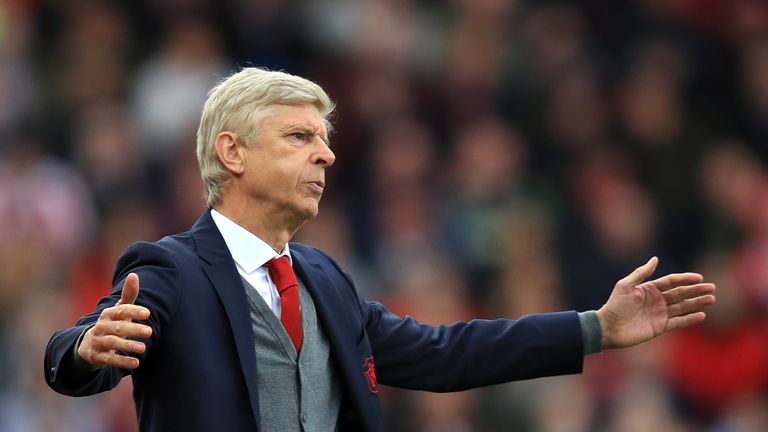 Mesut Ozil has also shown signs of anger in recent weeks as his relationship with the fans deteriorates. He is often accused of a poor work rate and a lot of people are surprised that Jose Mourinho wants him at United but then again he did get the best out of him at Real Madrid.
The German has played in Spain, in his home country and now in England and I don't think he's going anywhere but United in the summer.
It will cause another uproar at the Emirates as the relationship between the two clubs has always had a lot of animosity. The attacking midfielder is the exact player the Red Devils need; a selfish, lazy but wonderfully gifted passer to create chances for the goal-machine Romelu Lukaku. I would argue he's the final piece in the jigsaw for Mourinho & Co.
Losing Ozil and Sanchez really does leave Arsenal back where it was a couple of seasons ago. Wenger will have to try to get the best out of Jack Wilshere but we all know he'll get injured within a couple of games and the once-upon-a-time bright star Alex Iwobi looks like he's hit a brick wall. Danny Welbeck and Olivier Giroud are on the bench behind Alexandre Lacazette but neither is a direct swap for the super-mobile terrier Sanchez or pass-master Ozil. The Emirates would be stuck watching the likes of Theo Walcott and Mohamed Elneny starting every week and that would at last be the fatal last strike for Wenger.
by Nubaid Haroon
YouTube: https://m.youtube.com/channel/UCtMg-fWm7awR41vM1GhVOkA  Twitter: twitter.com/rambofyi