The Autumn TV drama schedules have been released and some real treats are hitting the screen in the next few weeks.  Here is a look at some of the new, and not so new, series that will dominate our Autumn TV.
Doctor Foster – BBC
Felix favourite Suranne Jones stars as a GP scorned by her husband.  The new series is set two years after Doctor Foster's husband ran off with his young mistress.
All the main cast return alongside Jones, who is superb as the troubled doctor.  She is divorced but there is plenty of unfinished business.
Suranne Jones has described this second series as having  a "weird, sexy edge", saying that "everyone has had a relationship, maybe has an ex-partner [and] we all know what it feels like to be in a room with an ex-partner.  It's uncomfortable."  Jones herself had to be persuaded to reprise the BAFTA-winning role as she felt the character had run its course.
Dr Foster BBC1. Starts September 5, 9pm.  Series 1 available in BBC iPlayer
The Tunnel – Sky Atlantic
The atmospheric cross-channel drama returns for a third and final series.  The topical drama is set with a backdrop of Brexit, the Calais refugee crisis and international terrorism.
It stars Stephen Dillane (Stannis Baratheon in Game of Thrones) and Clemence Poésy (Fleur Delacour in Harry Potter) as the unlikely detective pairing of Karl Roebuck and Elise Wassermann.
The sexual chemistry between the two doesn't help Karl's strained home relationship and the quirky Wassermann will face a demon from her past.   The previous two series took a bit of getting used to but you will not be disappointed.
The Tunnel, Vengeance. Sky Atlantic this autumn
Gunpowder – BBC
BBC has cast the brilliant Kit Harrington as Robert Catesby, the mastermind behind the plan to blow up the Houses of Parliament in 1605.
Liv Tyler plays Catesby's cousin Lady Anne Vaux, who becomes involved in the plot. Harrington is actually playing someone he is related to, as Robert Catesby is an ancestor on his mother's side.
The three-part drama explores the true story behind the legend, showing that it was Gatesby rather than Guy Fawkes who devised the plot to blow up the King and restore a Catholic monarch to the throne.  A strong supporting cast includes Mark Gatiss, Shaun Dooley and Robert Emms.  Gunpowder will be up against ITV's Saturday night reality avalanche.
Gunpowder. Coming soon to BBC
Victoria – ITV
Despite its reliance on reality TV such as X Factor and "I'm a Celebrity", ITV is capable of delivering quality drama.
"Victoria" burst on to our screens in 2016 and the second series of eight episodes a highlight of its Autumn TV schedule.  There will also be a Christmas special.  Jenna Coleman returns as the young Queen Victoria in 1840, a month after giving birth to her first child.
Tom Hughes also stars as the self-righteous Prince Albert.  The second series will deal with the balance between her roles as monarch and mother.  That was a hard one because Victoria and Albert had no less than nine children!  Diana Rigg appears as the obnoxious Duchess of Buccleuch, Mistress of the Robes.  Rigg is brilliant, with shades of the sarcastic humour which illuminated her role as Olenna Tyrell in Game of Thrones.
Victoria. ITV1 Sundays 9pm and ITV Player
Strike:  The Cuckoo's Calling – BBC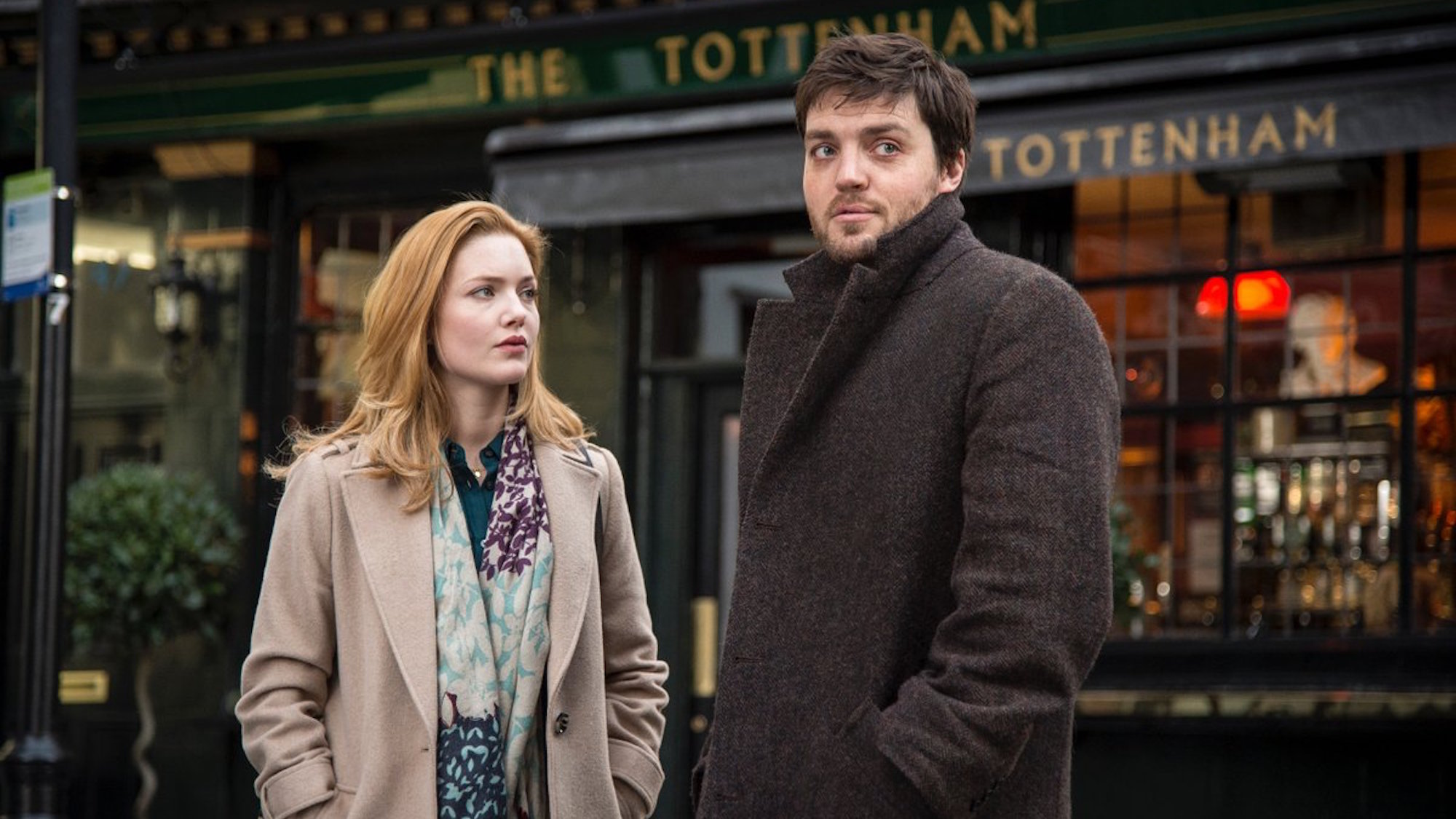 This five-part series is based on JK Rowling's detective novels, written under the pseudonym Robert Galbraith.
Tom Burke stars as Cormoran Strike, the estranged son of a rock star.  He is an Afghan War veteran turned private detective who operates out of a small Soho office, alongside temp Robin Ellacott, played by Holliday Grainger.
Rowling has an executive producer credit and the adaptations are faithful to the books. Set in the slightly darker underbelly of London, Burke's portrayal of the shambolic Strike is excellent. He frequents greasy-spoon cafes, gloomy pubs and dodgy restaurants.  Strike and Ellacott have great "detective couple" potential.
Strike . BBC1 Sundays 9pm.  Episodes 1 & 2 BBC iPlayer
by Ian HIne